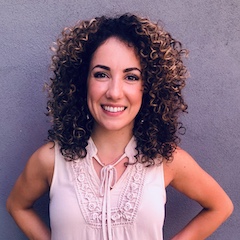 Fabiola Martinez
January 1, 2023
About Fabiola: "My goal is to make sure you feel fully informed and supported to explore and experience your birth process in your own unique way.
I was born and raised in Spain and moved to the U.S. in my teen years to go to college. Although life took me through many different career paths, ultimately, I found myself on the path of birth work while working with a woman's group and after assisting in my goddaughter's birth. In this group I was challenged to lean on community support and discovered that we are not meant to walk this path alone.
I firmly believe in the power of physical connection and unconditional support. I have learned to see birth and the process of loss as the most powerful and transformational opportunities any woman has to rediscover her true self.
Working through different modalities of breath-mind-body awareness along with movement and intuition are some of the tools I use to help other woman step into their own power while enduring physically and mentally challenging experiences.
I have supported many families through first time pregnancies as well as families with siblings and families expecting after loss, VBAC, cesarean births and postpartum care. I am experienced with hospital births, home births as well as birth centers. "
Contact Fabiola
✉️ doula.fabiola@gmail.com
📞 252.297.1644
💻 Alumbra Birth & Wellness Services