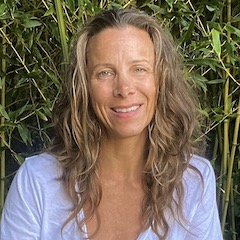 Christy Smith
January 29, 2023
About Christy: "My greatest gifts are patience, tenderness, and a calming presence.
I am a trained full-spectrum doula with a background in raising 3 children, growing food, and teaching yoga. After 23 years of watching my children grow up too fast, 20 + years of farming, and almost 2 decades of teaching yoga, becoming a doula brings me to a passion that I have held since becoming a mother myself.
My life experiences have taught me the importance of community support, connection to ourselves and the world around us, and the embodiment of our innate wisdom.
I hold deep the belief that reproduction is magical, as are the bodies that are capable of reproducing, and that they are worthy of our highest care.
Birth Philosophy
My doula practice is rooted in the tenet that birth is instinctual and a naturally occurring event. I center bodily autonomy and informed choice. You have the right to be. You have the right to have children and the right to not have children. You have the right to decide what is best for you and your baby, and you have the right to parent children in a safe, healthy, and sustainable environment.
Holding Space
I am in ongoing practice to provide trauma-informed, anti-oppressive, and gender-affirming care for all birthing people. I embrace all family structures, members of the LGBTQIA+ community, single parents, teen parents, and pregnant/postpartum folks with partners away on military deployment. I seek learning and growth within the areas that I have lived experience and those that I do not. I dedicate my energy to providing the kind of support that holds, sees, and listens fully. This means providing referrals and connections when I am not able to provide the support a client is needing, seeking, and deserving.
Talk to me about self expression, connecting with our bodies, healing, uplifting, all things reproduction, conscious parenting, cyclical ways of living to mirror nature, dismantling systems of oppression, and gardening. I am grounded, intuitive, and nurturing. My deepest interest is in getting to know you as an individual.
I envision a world where everyone has access to the care they need and desire, is safe in all spaces, celebrated in their bodies, and encouraged to be exactly who they are."
Education & Trainings
Full-spectrum doula training (Homegrown Families, Asheville, NC)

birth & postpartum training (DONA)
introduction to childbirth course for doulas (DONA)
perinatal loss support
abortion support

Basics of lactation management training

Childbirth education training (Cornerstone) – in progress

Placenta encapsulation specialist – summer of 2022

Yoga instructor (200-hr)
Prenatal yoga instructor
Contact Christy

christy [at] holdingspacenc [dot] com

910.512.2346

Holding Space Doula Services